Crash de l'Antonov 72 assurant la logistique de la présidence de la RDC
Une chaude alerte à Félix Tshisekedi
Par Marischka Nkashama
15 Octobre 2019
Disparu de radars le jeudi 10 octobre 2019, l'avion-cargo Antonov 72 affrété par la présidence de la République Démocratique du Congo fait l'objet d'une énigme. Ayant à son bord quatre membres d'équipage et quatre membres du personnel civil et militaire du cabinet du Président de la République notamment son chauffeur principal et ses trois gardes rapprochées ainsi que sa jeep blindée, cet appareil aurait été découvert à Kole, dans la province du Sankuru. En attendant la confirmation officielle, l'inquiétude gagne du terrain au sein de l'opinion publique congolaise sur la sécurité du Chef de l'Etat Félix Tshisekedi Tshilombo.
Qui était réellement dans cet avion qui ramenait l'équipe d'avance de la présidence ? Où se trouve-t-il, au Maniema comme annoncé au lendemain de sa disparition ou dans le Sankuru comme annoncé par de médias sur base des informations obtenues des autorités provinciales ? Il est difficile pour l'instant de répondre avec exactitude à ces interrogations mais ce dont on est certain pour l'instant, c'est que le Chef de l'Etat congolais est en danger.
En effet, depuis quelques jours, il se tramait dans les rues de Kinshasa que ses voyages intempestifs à l'étranger étaient mal perçus par son prédécesseur Joseph Kabila et sa famille politique le Front Commun pour le Congo (FCC) avec qui il est en alliance. Ces rumeurs peuvent être prises au sérieux après le refus de l'ex Président Kabila de prendre part à la cérémonie d'inauguration du laboratoire de biotechnologie agricole situé à environ 20 km de la ville de Bukavu dans le Sud-Kivu. Comme lui, deux Chefs d'Etat de la région des Grands Lacs, à savoir le Rwandais Paul Kagame et le Burundi Pierre Nkurunzinza étaient attendus mais ils ont décliné l'invitation. C'est justement après avoir inauguré ce laboratoire appartenant à l'Institut International de l'Agriculture Tropical(IITA) que Félix Tshisekedi s'est rendu à Béni, une région de la province du Nord-Kivu en proie à des tueries et de massacres depuis près de cinq ans. Sur place, il a annoncé publiquement « une dernière offensive contre les ADF », du nom d'un des groupes rebelles à la base des exactions commises dans cette partie riche du pays et relevé certains officiers militaires basés à Béni en doublant le nombre des hommes de troupes sur terrain. Dans son meeting tenu à la place de l'indépendance à Bukavu, le Président congolais s'est dit « prêt à mourir pour la paix » dans l'est de son pays.
La mainmise de Kabila sur l'appareil sécuritaire
Selon des informations obtenues de sources sécuritaires, ces mesures auraient énervé ses homologues des Grands Lacs qui, en représailles, auraient commandité le crash de l'Antonov 72 avec la complicité de certains officiers congolais restés loyaux à Joseph Kabila. On apprend aussi qu'alerté, Félix Tshisekedi aurait changé plusieurs fois d'avions entre Bukavu et Béni, optant pour un retour discret à Kinshasa. C'est ce qui pourrait expliquer la présence de trois de ses gardes rapprochées dans l'Antonov 72.
Pour un analyste qui a requis l'anonymat, en mille mots comme en un mot, ce crash constitue une sorte d'alerte envoyée au Chef de l'Etat congolais par ses homologues de la Région des Grands Lacs. « Ce crash prouve, si besoin de preuves il y en a, que l'ancien régime garde encore une main mise sur l'appareil sécuritaire en RDC et qu'il peut décider du sort à infliger au Président Félix Tshisekedi », soutient-t-il. A l'en croire, il est temps pour l'actuel locataire du Palais de la Nation de se sécuriser et de s'émanciper politiquement du FCC, quitte à dissoudre le parlement. En tout cas, quelle que soit l'issue du dossier de ce crash, les congolais ont de bonnes raisons de s'inquiéter de la sécurité de leur Président et par ricochet de l'avenir du pays.
Marischka Nkashama




FILE – Congolese opposition supporters chant slogans as they destroy a billboard display of President Joseph Kabila, during a march to press the president to step down, in the Democratic Republic of Congo's capital Kinshasa, Sept. 19, 2016.







Mourners carry coffins containing the bodies of protesters killed in September rallies organized by the Union for Democracy and Social Progress (UDPS), during a funeral service at UDPS headquarters in Limete, Kinshasa, DRC, Nov. 1, 2016.
Gutentor Simple Text
DRC Opposition Buries Members Killed During Unrest


KINSHASA, DRC — 
Simmering political tensions in the Democratic Republic of Congo were on display Tuesday as the country's largest opposition party buried six people who were killed when the party's headquarters was attacked amid violent protests in September.
At the funeral service, hundreds of mourners made no secret of who they hold responsible for their loss. They chanted that President Joseph Kabila is killing people in Congo and must resign immediately. 

The day before, the six young men's bodies had been returned to the place where they died, the headquarters of their political party, the UDPS, the country's largest opposition party. Its compound in Kinshasa was set on fire in the early hours of September 20.

The service took place in front of the burnt out building.

According to the United Nations, more than 50 people were killed during the unrest that erupted during an opposition march held on September 19. 

Martin Fayulu, a prominent politician with the Rassemblement, an opposition coalition in which the UDPS plays a leading role, told VOA the six opposition members were killed by Mr. Kabila's mob of soldiers as a reprisal for the demonstration. The attack demonstrates Kabila's barbarism, Fayulu said, a barbarism for everyone to see.

Fayulu said the best way to honor these six men's memories is to secure democracy. He said the opposition must accomplish the work these activists started and Kabila must step down December 19 when his term ends


Term extended in controversial deal
A deal signed in Kinshasa last month, and boycotted by much of the opposition, including the Rassemblement, allows Kabila to stay in office until delayed elections are held in April 2018.

The government has rejected any link to the assault on the headquarters of the UDPS and has blamed unidentified criminal elements.
But in a report released on October 21, the U.N. Joint Human Rights Office said its investigation found that the individuals who broke into the UDPS headquarters were wearing the uniforms of the Republican Guard, which is the presidential protection force.
The report says that the assailants proceeded to attack those inside the compound with machetes, beat those who could not escape, and then set the building on fire and threw into the flames those they had detained.

According to the U.N.'s inquiry, the police then cordoned off the area, preventing the arrival of ambulances and the evacuation of the wounded.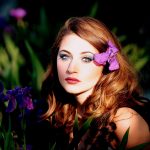 Lorem Ipsum is simply dummy text of the printing and typesetting industry. Lorem Ipsum has been the industry's
French À proposEn décembre 2019, l'Organisation mondiale de la Santé a été alertée de plusieurs cas …
Read More